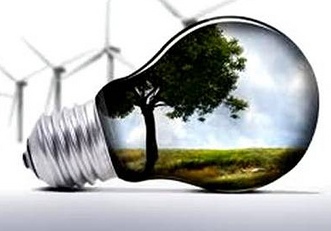 EU-bidrag för Energi Forskning  Utveckling har utlysts. Men för dessa call är inga Topics särskilt avsedda för SMEs (Små- och medelstora företag) Några utlysningar som bör vara aktuella för företag är: 
-Energy Call – Part 1 – tvåstegsansökan med första Deadline 25/10
-Energy Call – Part 2 – ansökan med Deadline 8/3/12
-Smart Cities and Communities med Deadline 1/12
-"Energy-efficient Buildings" – 2012 – som vi har beskrivit kort i inlägget om miljöforskning 
Bilden är från Hampton Roads Partnership' fotostream på Flikcr. Klicka här för mer information om utlysningarna! 
Energy Call – Part 1 – tvåstegsansökan med första Deadline 25/10. Då ska man leverera ca 10 sidor med vad man vill göra som underlag för Kommissionens bedömning om detta är ett tänkbart projekt. Callet innehåller inga särskilda avsättningar för SMEs. Utlysningen har delats in i Areas och Topics. Totalt finns 141 M€uro att söka. Exempel på intresanta Topics är: 
Reliable, costeffective, highly performing photovoltaics systems
Innovative wind conversion systems (10-20MW) for offshore applications
Hybridisation of concentrated solar power energy with other energy sources
Power generation in the low temperature range
 Biofuels from microalgae or macroalgae
Development and testing of advanced sustainable bio-based fuels for air transport
Research and development for medium temperature range solar collectors (100°-250°C)
Sizeable pilot tests for CO

2

geological storage
Impact of the quality of CO 2 behaviour

on transport and storage
Integration of variable distributed resources in distribution networks
Enhancing electricity networks through use of distributed intelligence
Empowering smart customers to participate in active demand and energy system efficiency
Facilitating the deployment of safe stationary batteries
Support to the coordination of stakeholders activities in the field of Smart Grids
Next generation heat pump technologies
Energy Call – Part 2 – ansökan med Deadline 8/3/12 gäller stora projekt med en dominerande demonstrationskomponent. De har inga särskilda upplägg för SMEs för sina 81 M €uro i stöd.  Exempel på Topcis för företag är: 
Demonstration of smart multifunctional photovoltaic modules

Demonstration of Innovative

designs to reduce fatigue loads and improve reliability of multi-MW turbines

 

Demonstration of first ocean energy farms

Precommercial industrial scale demonstration plant on lignocellulosic ethanol

Pilot plant-scale demonstration of advanced post-combustion CO

2

capture processes with a

view to integration in fossil fuel power plants

Pilot plant-scale demonstration and integration of emerging and new combustion technologies

 
 Inom ramen för Energy Efficiency Med Call title: Smart Cities and Communities satsas 40 M€ på två Topics. En av dessa har en stor demonstrationskomponent: "Large scale systems for urban area heating and/or cooling supply". 
Hör av Dig om Du vill veta mer: info (@) ecoinnovation.se eller tel. 070-2994762 .